1. Home Page
A.  
    When it's time to sell your Pest Control Company, 
and the time will come
,
 Consider this:
We have been Listing and Selling Pest Control Companies

Exclusively Since 1982

. We have the  "Buyers" (SEE OUR BUYER LIST) Plus experience and know how to get you the best price and terms on the market today.
 Mission Statement:  To provide a service to small and large pest control companies and assist the seller through the process of selling their business with the least amount of  hassle.  
 For information about how we sell your busines

s.   

a message for Sellers

   
go to: ( #21 – Message for Pest Control Owners)
Pass word = last 4 digits of your FEI #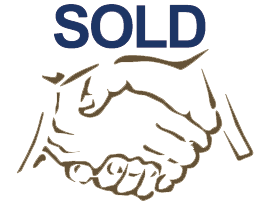 "Trust is Essential in Any Sale"
The Best Offer and Best Possible Deal is when the Buyer and the Seller are satisfied:   Before and After the closing.
                                "How To Sell Your Pest Control Business For The Highest and Best Price"
 Free Reports:  Request one or more of our reports about buying,  selling , or growing a pest control business  by clicking  #5, "Free Reports",  or call us at: Voice:  386-454-3333 Fax: 386-454-4522
 C.
As a Business Broker, Our service includes but is not
limited to:
1. Finding a qualified buyer
2. Contracting an offer for the highest and best price for the business and or the best possible terms for the seller.
3. Informing the seller about previous experiences we have had with prior closing contracts as it relates to the seller in reference to his or her sale.
4. Making the seller aware of IRS tax rules that have been applied in previous similar situations.
5. Coordinating the buyers offer to insure the seller's bookkeeper and/or CPA is aware of all the information available to maximize the seller's best possible IRS tax position.
6. To provide information through our pest control operator's survival catalog to enhance the company operations and provide specific information to improve their pest control business.
7. To provide information and guidance through "management advisory service" (Consulting) to the pest control operator who wants to grow their business on a continuing basis.
8.  

National, Regional, State, Internet, Website Advertising and Referrals from other companies.
9.  A database of buyers (1,00+) who are ready and qualified to pay top dollar for your profitable business.
Search for a buyer in your area here.  
  10. Experience of Owning and Operating a successful Pest Control Business for 10 years.
 11.  

Consultation for Buying and Selling a Pest control company
12.   Professional Business Appraisals.
   D.    Our Company Policy
Normally we represent the seller,  sometimes the buyer. We use the utmost care to ensure your confidentiality. We do not give out any information until we have a Memo Record of Showing, a  Non-Disclosure form, signed by the buyer. This protects the seller from an uninterested buyer spreading the word that your business is for sale, possibly causing  your employees to quit and/or your clients to cancel service.
We do National and Regional advertising. Plus, we have been doing business with large and small companies since 1982 so we have a data base of ready, willing and able buyers ready to buy before we list your business.
We also help companies get in a position to sell their business for a MAXIMUM dollar amount by "Getting the Business Ready to Sell". That simply means directing the company for a period of time toward what a buyer wants to buy. That way you are not guessing when you put your business up for sale; you know what to expect.
 E
.        DO YOU NEED A  CERTIFIED OPERATOR?
  Need a Certified Operator for your business?:     GAL =  Get-A-License   "FIND A CERTIFIED  OPERATOR"
 

 PAL =  Place-A-(your)-License  "PLACE YOUR LICENSE WITH A NEW OWNER"
Want to place your license with a new owner, move to a new location, have a better chance for advancement?
| | | |
| --- | --- | --- |
| Al Woodward, Broker – CEO | Tamera "Tammy" Dosenbach, Agent | |